Finance Executive – Speaker – Transformation Evangelist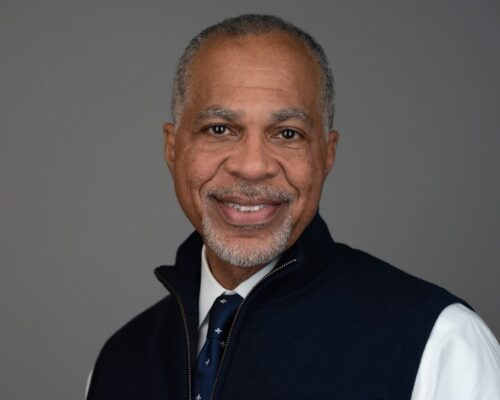 Donald McMichael is about exploiting business opportunities. But not at any cost – McMichael works with entrepreneurial-minded business leaders to drive profitability in complex, fluid environments.
For over two decades, McMichael has helped concerns such as Citigroup, Honeywell (formerly AlliedSignal), and Paramount Global (formerly Viacom) uncover better ways to play the hand they were dealt. For McMichael, it's always been about answering the tough questions. This is why he was drawn to engineering, trained in its approaches, and incorporates those lessons into every project. His perspective on decision-making has grown and evolved, but the desire to build a better mousetrap has remained the core of what drives him. McMichael's ability to ask the tough questions has dispelled perceived barriers, produced clear fact-based answers, and actionable solutions, resulting in over $200 million in business initiatives.
McMichael is currently a member of Citi's Finance Transformation team, which is working to mold Citi into a more modern, simpler, and efficient bank by bringing business technology and operations more closely together.
Prior to joining Citi, McMichael was a member of the NYC Transit Strategic Initiatives team and, as a Project Lead, was responsible for the identification, development, and execution of projects focused on improving the efficiency of one of the world's largest transportation systems.
Before his work at NYC Transit, McMichael had a private consulting practice providing management advisory services to media, technology, and fashion companies. As a result of this work, a technology company secured $2 million in funding, a Brazilian media company doubled its ROI, and an Internet-based service secured $1.5 million in seed funding. McMichael also worked at the National Urban League, establishing a social enterprise that generated $1.5 million in consulting fees and brokered the sale of $50 million of retail assets from two multinational corporations to minority entrepreneurs.
McMichael also spent six years with Paramount Global (formerly Viacom), most recently as Vice President of Financial Strategy at Showtime Networks, where he initiated more than $100 million of strategic projects. One of his most notable projects was selling an unprofitable, dying business to a strategic partner, which created an $8 million annual revenue stream and captured $19 million in cost savings. McMichael joined Showtime in 1994 as Manager of Financial Planning & Analysis. In just six months, he was promoted to Director of Corporate Development and charged with restructuring Showtime's finance and accounting operations. His ability to target favorable niche acquisitions and exploit new business opportunities through strategic partnerships led to his promotion to Vice President.
After earning his MBA, McMichael joined Honeywell's (formerly AlliedSignal) FP&A group providing complete financial support (planning, budgeting, and reporting) for a $72 million business unit.
McMichael was previously a member of the adjunct faculty of the New Jersey Institute of Technology (NJIT) and the Fashion Institute of Technology (FIT).
McMichael is a certified Digital Transformation Black Belt who holds an MBA from Duke University and a Bachelor of Science in Electrical Engineering from the University of Virginia.
"Spectacular achievement is always preceded by spectacular preparation."
       – Robert H. Schuller